zurück

Guest performance by Theater Sgaramusch –
For children age 7 and up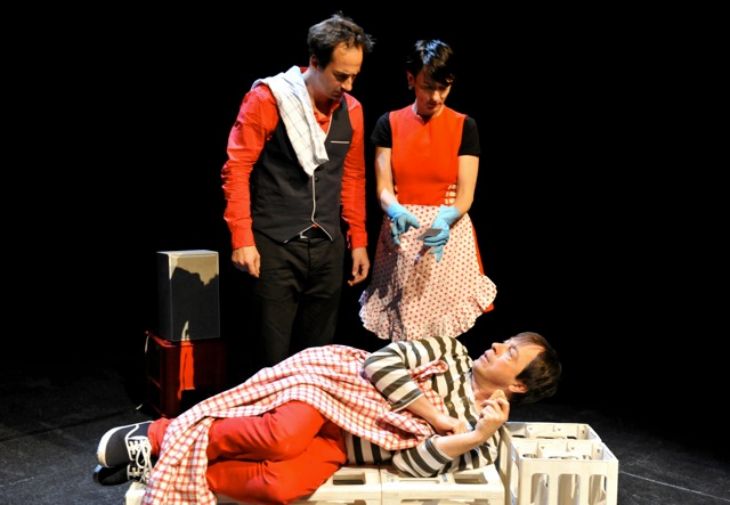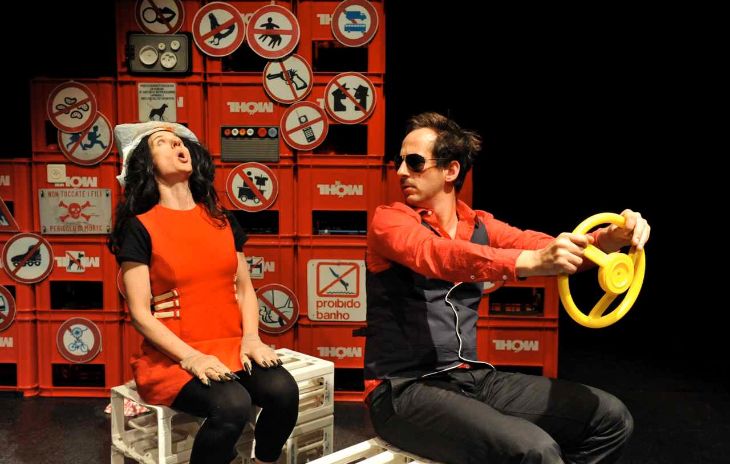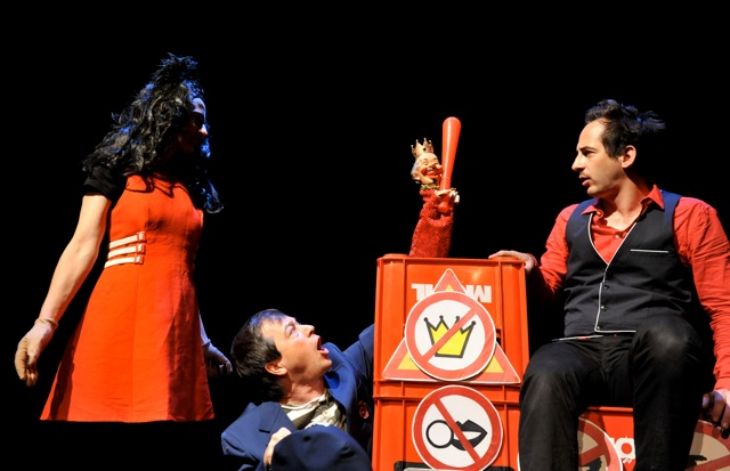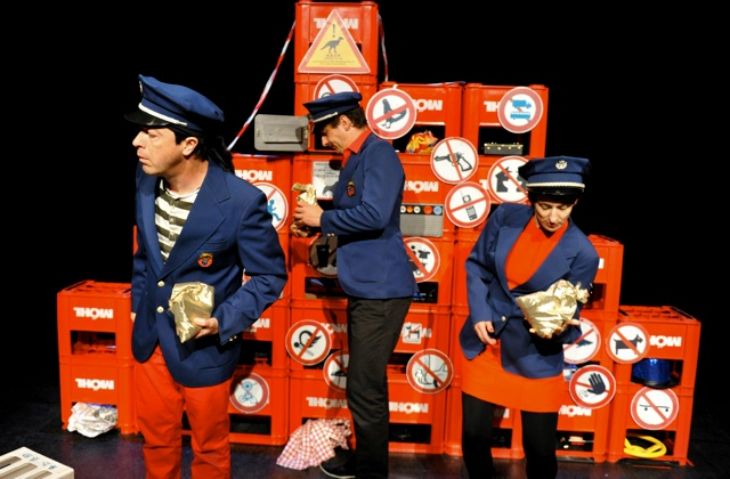 We're not allowed to tell lies, but telling the truth isn't always so great either. Secrets, for example, shouldn't be disclosed to others. Well, maybe only to the best friend. But don't go out betraying your best friends then! Unless he or she is mean. Is it okay to wish I had other parents than the ones I do? And is it really forbidden to shoot the wolf that's eating my sheep? Should I starve, or should he?
One thing is certain: do not go out to the forest and burrow into a hollow just because someone has promised you a piece of bread – that's totally wrong!
Join us on an amusing journey through short episodes in the complicated maze of all those things you shouldn't do but in fact would like nothing more than to do them… even if it's only because they're prohibited.
"Verbotte!" is a co-production with Schlachthaus Theater Bern.
Director: Carol Blanc

Dramaturgy: Urs Bräm

Set: Renate Wünsch

Production: Ariane Waldvogel

Music: Simon Hari
With: Theater Sgaramusch
Premiere: Wed 26. November, 00.00 Uhr, Saal
TICKETS for the events:
Wed 26. Nov., 00.00 h / Sun 07. Dec., 15.00 h / Sun 14. Dec., 15.00 h / Wed 17. Dec., 15.00 h