zurück

Jazzy folk music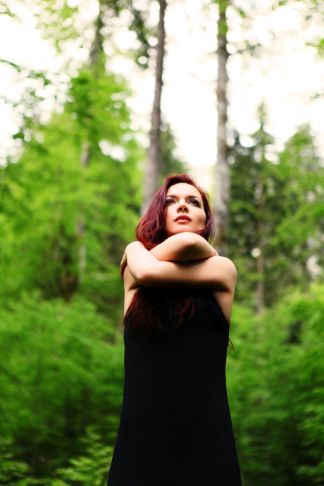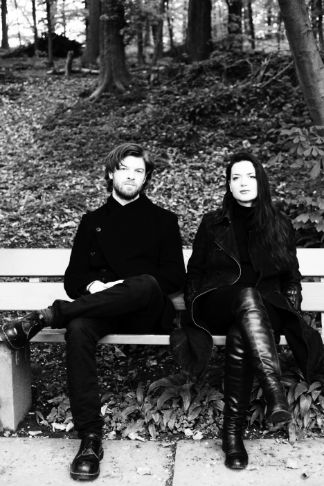 Jazz singer Elina Duni will perform with saxophone player David Schönhaus and pianist Colin Vallon in a program held in conjunction with the exhibition «Besa – Code of Honor. Albanians saved Jews during World War II», which runs from November 18 through December 5 at the Teacher's Training Academy in Zurich. The quartet performs Albanian folk meets Klezmer and jazz, forming a hybrid sound that reveals the wealth contained in the crossing over of genres and in encounters between different musical traditions.
Elina Duni was born in 1981, in Tirana, to a writer mother and a director father. Following the fall of the communist regime, the family moved to Switzerland in 1991. Duni studied classic piano at the Genf conservatory. Having participated in film, theater and jazz productions in Albania and Switzerland, she enrolled in the jazz singing and composition department at the Academy of the Arts, Bern. With her acclaimed and unconventional jazz quartet, Elina Duni interprets the folk music of her native country as well as those of other Balkan countries.
Basel-born saxophone player, band leader and composer Sascha Schönhaus has been blending jazz with Eastern European folk since 1992. together with his brother David, he founded «Bait-Jaffe» in 1992, one of Europe's leading Klezmer ensembles. He teaches at the Liestal music school and the Basel Music Academy.
Pianist Colin Vallon, born 1980 in Lusanne, has developed a uniquely vast musical expressiveness evident in his melodies, textures and dynamic. In 1999, he founded the Colin Vallon Trio, which toured the world. In 2004, he received a composition commision from Pro Helvetica. Vallon teaches at the Academy of the Arts, Bern and plays in the Elina Duni Quartet.
This event is a collaboration between Omanut, the Embassy of the State of Israel and Theater Neumarkt.
Elina Duni: Jazz vocals, Composition

Sascha Schönhaus: Saxophone, Composition

Colin Vallon: Piano
TICKETS for the events:
Thu 04. Dec., 20.00 h